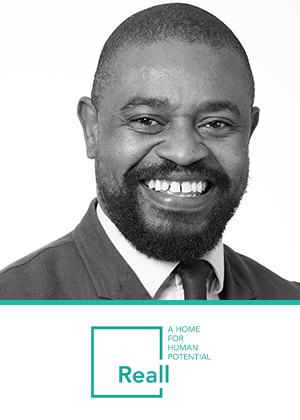 09 Sep

Patrick Domingos Tembwa

Patrick Domingos Tembwa is currently Director of Investment and Operations at  Reall. Reall (Reall Equity for All)  is UK a based social enterprise that focuses on affordable housing in Africa and Asia. Reall currently  operates in 14 different countries in Africa and Asia, including Kenya. Patrick has been with the organisation since November 2016. He has overall investment and portfolio management responsibilities, including identifying new markets and partners, execution of Reall's investment strategy. Prior to joining Reall, he advised social enterprises in
the UK tech and art sectors on fund raising . A graduate of the Institut d'Etudes Politiques de Paris (IEP) in France  and a CIMA qualified accountant, Patrick has over 20 years' international
experience in financial management, investment and international development. He started his career in finance at British Telecom in 1998 in the UK. Over the following decade, he worked in corporate real estate consulting, in financial services at JPMorgan and RBS. In his role as finance director in 2009, He also helped setup a microfinance bank in DR Congo.