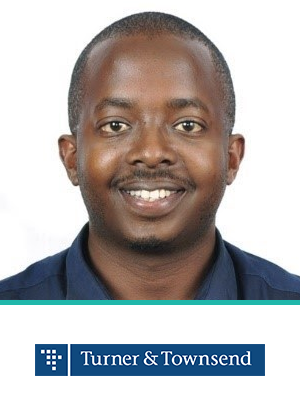 26 Aug

Derrick Nkera

Derrick Nkera is the Lead Project Manager at Turner & Townsend, currently based in Rwanda. He holds a BSc. in Quantity Surveying, BSc. Construction studies and an advanced diploma in sourcing & supply chain management. This background combined with over 12 years of experience holds him in good stead when it comes to the contract and cost management aspects of
project management. As the Lead Project Manager, Derrick is responsible for leading, collaborating and coordinating a team of project managers working across multiple sectors including
the health care sector. He is currently working on the Aga Khan Hospital Project in Uganda; leading the team delivering project management and site supervision services. He is also leading
the team providing design and cost management services on the Texas Children's Hospital Paediatric Oncology Unit in Mulago Hospital.